Core values form the foundation upon which we perform work and conduct ourselves. Core values underlie our work, how we interact with each other, and which strategies we employ to fulfill our mission. In an ever changing world, core values are constant. Core values are the practice we use everyday in everything we do.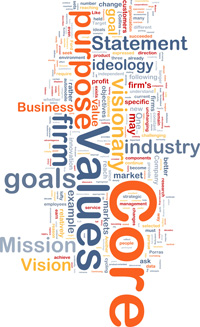 These core values serve as our guiding principles and foundational commitments.
KINGDOM CHARACTER AND POWER
We are committed to demonstrating the kingdom of God, first by being transformed by the Word and the fire of His presence, then by ministering what we have received of the Lord in the power of His Spirit to others. We want His kingdom to rule in every area of our lives, in the lives of those we touch and over the cities and countries in which we live.
KINGDOM CULTURE AND LIFESTYLE
We are committed to living a kingdom lifestyle. We uphold the Word of God as our standard for life and ministry. We want to present Christ at every level and in every sphere of society developing a culture in all nations that honors God and reflects His Character.
WHO SHOULD ATTEND REACH THE NATIONS KINGDOM COLLEGE?