Accreditation | Reach The Nations Kingdom College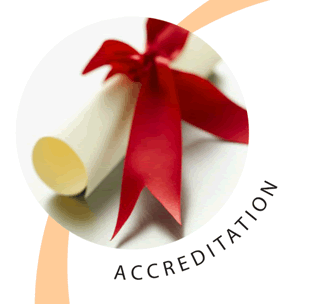 Originally in the United States, accreditation was nongovernmental. This simply means that the United States Government had no control or influence over accreditation. Schools that joined together in an association held each other accountable to a published standard. This changed after World War II and the establishment of the United States Department of Education.
In many areas, government approved accreditation is good. We want to know that our medical doctors, attorneys, accountants, and business administrators have been trained by schools that have been approved and certified by our government. The question we ask, "Is our government or the secular accrediting associations qualified to accredit the spiritual preparation for ministers of the Gospel?" In today's political climate, pressure to maintain Federal monies by Christian schools can open the door to many tacit agendas. Officials within these secular associations can pressure a school that has joined them to access the guaranteed student loan program, to make changes to keep their secular accreditation and the funds coming. Slowly changes are made that can dull their students spiritually, and that is exactly what we at RTNKC want to avoid. We believe in the constitutional separation of Church and State.
Reach The Nations Kingdom College School of Ministry, Inc. is not an accredited school with the Board of Higher Education at this time. Therefore students are not eligible for government financial aid, student loans, or grants. RTNKC is considering relationships with accredited Christian institutes to give students who want to pursue an accredited degree the option to transfer into other institutions upon graduation. More information will be posted as it becomes available.