Elect Leadership Institute | RTNKC
Stand Out Because of What You Know... And Who You Are
The Elect Leadership Institute is our intern program for second year graduates. Internships provide an opportunity to experience the Kingdom culture of leadership first hand. Our program is tailored to meet both the interns calling and the ministry of the person for whom they will intern. In addition to time spent with one's immediate leader and learning ministry by serving, it includes; individual pastoral oversight by our team, coaching, leadership training (including sessions with our Senior Leadership team) and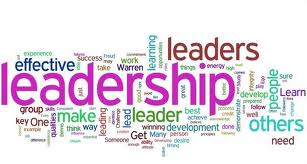 regular time with other interns to build relationship.
Internships generally center on the five-fold ministry, youth, children, worship, prayer, missions, etc. They are available to those called to ministry in the church and those who intend to lead in other realms of society.
As a general rule, we prefer those who have also completed Second Year for these internship positions because we believe the First and Second Year program work in tandem produce higher quality leaders. Therefore, for admission to the Elect Leadership Institute internship program, an applicant must hold either a Diploma in Practical Ministry from Reach the Nations Kingdom Academy or have an equivalent diploma or degree from a recognized institution.
This nondegree graduate program is advanced specialized training specific to the student's calling and field of ministry. Classroom courses will be offered along with a variety of internal (RTNKA) and external (local community) practicum. Practicum's are considered on-the-job training and are designed to give the students hands-on ministry experience, both inside and outside the Academy.
While there will be a significant amount of individual study and hands-on training, classroom instruction is also a strong component of this program. Classes and schedules are available upon registration. ğMore